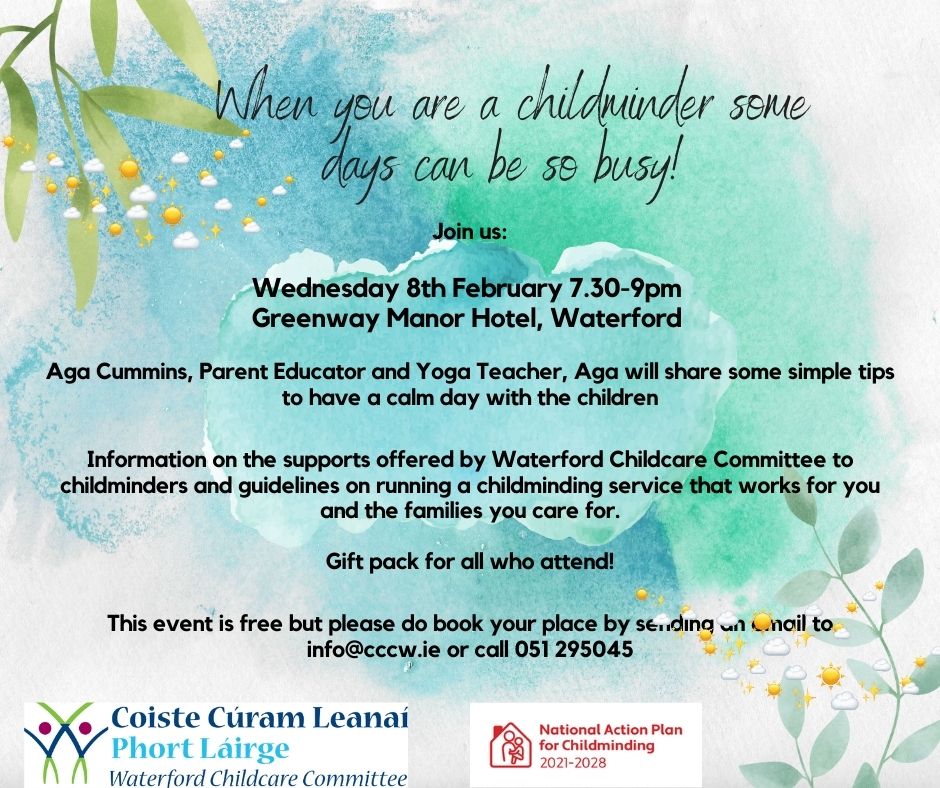 *Keep Calm and Carry on Childminding*
When you are a childminder some days can be so busy!
Why not join us for the first face to face childminding event in 2023. It is based in Greenway Manor Hotel Waterford, X91 X4RP. Please see details below and flyer attached for further information.
Wed 8th February 2023
7.30-9.00pm
Event Description: Simple tips on having a calm day with the children facilitated by Aga Cummins Yoga Teacher & Parent Educator. We will share information on the supports offered by Waterford and Wexford Childcare Committee on running a childminding service that works for you and the families you care for.
Gift pack for all childminders attending
This is a free event, but booking is essential.